Clean energy data visualizations for Genability
Projected Savings

The Projected Savings chart displays expected savings from a given solar system. It allows users to examine details in a given month, switch between "first year" and "lifetime" displays, and animates to illustrate changes when the user updates details of the solar system. It handles negative electricity costs (realized through net metering) in an intuitive way, and uses color to show when a solar system would lose money compared to regular grid power.
Bills
The Bills chart shows actual electricity bills for a given site, and the variance between the observed bill and the predicted bill. It allows a user to select and edit individual bills, and animates to illustrate the difference once edited. It also allows a user to navigate between months.
Meters

The Meters chart shows actual electricity usage data for a given site. It has complex navigation controls, allowing a user to navigate between segmented time periods like year, month, and day and dislays usage data at the appropriate level of detail for the selected time period. Users can drill down to increasing levels of detail, or select a custom date range. The chart intelligently chooses a detail level with custom date ranges to create the most comprehensible display possible.
Baseline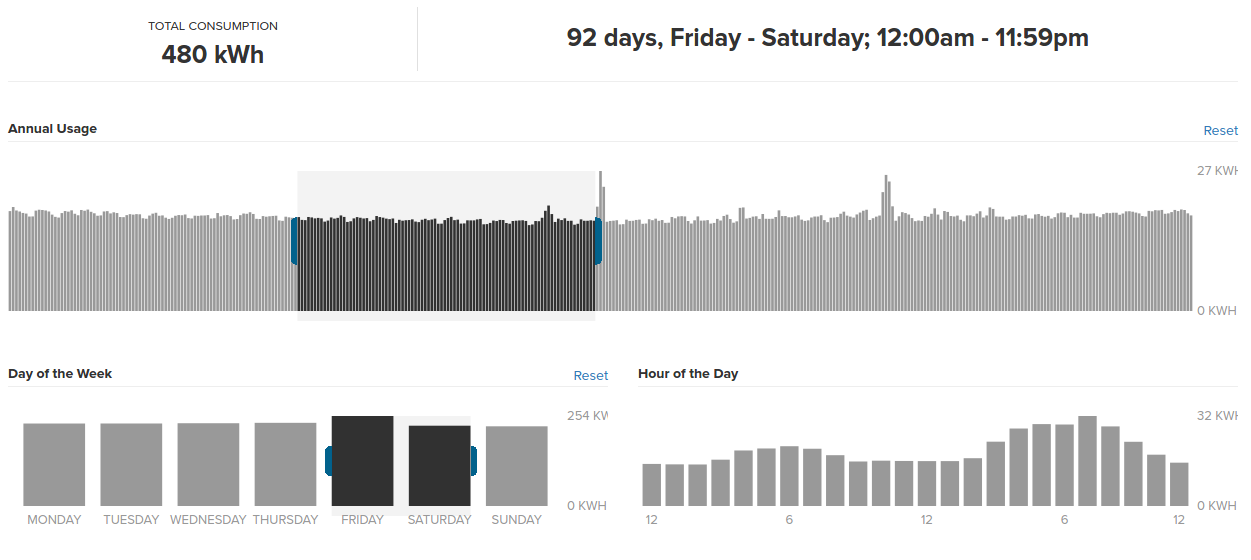 The Baseline chart shows a user the "baseline" assumptions made for a given site, based on location, site size, age and type of building (residential, commercial/industrial, etc). It allows a user to select segments of each time period to see the average baseline usage within the selected period.